Conscious Emotional Wellness and Happiness Programme
CONSCIOUS MODERN EMOTIONAL WELLNESS AND HAPPINESS BASED ON ANCIENT VEDIC WISDOM
It's been a challenging time. Folks contact us every day about stress, finding peace, reducing anxiety and depression. But it has also been a time of new opportunities. And a deepening of spiritual awakening and family ties for many.
This workshop will be rewarding for you, whatever category you find yourself in.
"This course means a lot to me-it has touched me deep inside in a way no course, counseling, therapy or program has done before. The way the information is portrayed and imparted in various ways... It is like different strokes in an impressionistic painting and when you stand back there is an amazing picture that emerges. The richness and depth thereof is unbelievable...
What a gift to me, thank you." – Carina
"The knowledge shared was so profound and so pure that I feel so blessed, almost elevated as an attendee. You have shared so much with us with your open heart, ranging from yoga, to ayurveda, relationships, dharma, karma, death, to everything possible that would bring awareness to enlighten us to become better souls. All good blessings to you!
Thank you so so much!" - Narishaa
PROGRAMME LEADERS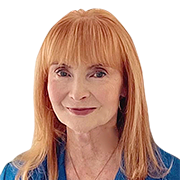 Dr. Vicki Broome DSCI M.Ed Psych
Vicki Broome has a BA in Speech and Drama from the University of Cape Town, an MA in Psychology from Wits University and a DSCI from MERU University.
She is a registered psychologist and practicing Maharishi Ayurveda consultant and her focus is on modern emotional wellness from ancient Vedic wisdom.
She then became a Transcendental Meditation teacher in Spain.
Since then Vicki has taught TM to over 13,000 people. This would be more like 20,000 if you include her group initiations on projects in Kenya and the Philippines.
What we'll cover together
lesson 01

Basic concepts of Vedic psychology.

The goal is complete recovery. Recovery from a fractured sense of self.

Love as a major healing modality.

"Thank you for uplifting my weeks in wisdom Vicki. God bless." – Sumaiya

lesson 02

The fascinating history of psychological interventions and their relationship with Vedic psychology.

Psychoanalysis, behaviourism, humanism, CBT, developmental theories, transpersonal psychology, somatic therapies etc.

"I love how you have put all the parts together and aligned the different psychologies. I absolutely love how you share it." – Tiffany

lesson 03

Understand your Ayurvedic body type. In terms of your psychology and emotions.

Psycho-Physiological constitutional types. Your emotional profile.

"Wow amazing course and insights. We want to repeat this one for sure." – Steve and Jax

lesson 04

Gracious ageing.

Suicide.

Death.

"I learned about a variety of fascinating, uplifting, and helpful Vedic techniques and philosophies. I found the session on death to be the most uplifting and I felt a sense of peace after it was finished." – Bigitta

lesson 05

How to have healthy personal relationships.

How to communicate better.

"It was an easy, comfortable "global" course, and we were exposed to new knowledge and wisdom. I was sometimes not in the correct head-space at the start, but ever so very grateful at the end of each session. After sometime there is a "click" or "a-ha" moment." – Kiran

lesson 06

Nature support-Gaining support from the universe.

Karma-Action and reaction.

"I am gathering so much wonderful and practical information from this course even after more than 40 years of doing courses and being a TM teacher." – Robin

lesson 07

Maintaining balance. Spiritual balance, Psychological balance and Physical balance.

The importance of rest and good sleep.

How to beat insomnia.

"Extremely beneficial and a great reminder of how we should be living our lives. Learnt a lot and was reminded of a lot." – Michele

lesson 08

LIFE DAMAGING EMOTIONS: Emotions to not favour.

Resentment, fear, loneliness.

Anger and aggression.

Judgment and criticism.

Depression and anxiety.

Guilt and regret.

Stress, ADHD, PTSD, burnout and seasonal affective disorder.

lesson 09

LIFE SUPPORTING EMOTIONS: Emotions to favour.

Love, happiness, gratitude, forgiveness.

Happiness is an inside job.

Behavioural Rasayana.

"This course came to me from the Universe at a perfect time." – Delene

lesson 10

Enlightenment and using our full potential.

Our commitment to higher consciousness is a service to all the world.

Additional strategies for emotional wellness.

"Thank you, for sharing your wonderful and expansive knowledge, it's been an honor. Really enjoyed the course." – Greg

lesson 11

Dharma — what am I supposed to be doing with my life.

Purusharthas — the goals of life.

"After we finished the class last night, I felt like I went for a retreat day and didn't look at my phone until this morning. Normally I check my phone before bed." – Zarina

lesson 12

The role of poetry and Vedic verse in emotional wellness.

The Gift of Adversity.

Featuring Dr Norman Rosenthal author of Poetry Rx.

"I loved the practical elements learnt which one can incorporate into daily life using nature as a support."
– Wanda

lesson 13

Raising enlightened children.

Epigenetics – What role does this play in our emotional health.

The TM Sidhi program.

"Thank you for being one of my mentors in life. This course will encourage more life supporting habits and emotions. Thank you for the journey." – Reshma

lesson 14

The hero's journey.

Personal growth.

Course review.

"Informative, inspiring and helpful. Something applicable in every session. I enjoyed the personal "behind the scene stories." – Linda
Special Guest Speakers:
Dr Norman Rosenthal
World renowned psychiatrist and researcher.
Best selling author "Poetry RX", "Supermind", "Transcendence" and "The Gift of Adversity".
Mark Bunn
Best selling author "Ancient Wisdom for Modern Health".
One of Australasia's leading experts on health and corporate personal performance.
MAV Ayurveda consultant.
Lothar Pirc
CEO of one of the most successful Ayurveda clinics in the Western world.
Author of "The Blessing of Maharishi - the Wonderful Story of my Life" .
Dr Jim Brooks
Adult psychiatrist.
Adjunct Faculty MIU
Author of "Reflections on Maharishi Ayurveda and Mental Health".
Course Start date:
Starts on 21st of June to the 18th of October
One lesson per week - 14 lessons in total - 1.25hrs each*
Each lesson will have two time options:
Wednesdays 8:00pm NZT or back up option of 5:45am NZT
(9pm/6:45am from 27/9, or recordings can be made available)
COST:
$495 NZD
Contact Programme Leader:
Email: vicki@tminjoburg.co.za
WhatsApp: Vicki +27 82 883 1446
Programme includes WhatsApp access to Dr. Vicki for individual support anytime.
*We will skip a week here and there, those dates will be sent in your confirmation email when you sign up.