FROM INSOMNIA TO BLISSFUL REST: HELPFUL HABITS FOR LIFE
Sleep is essential for living well. It is a time for our bodies and minds to rest and repair, and it is essential for our overall health and well-being. When we sleep, our brains consolidate memories, strengthen our immune systems, and regulate our emotions. We also burn calories and lose weight while we sleep.
Here are some of the benefits of getting enough sleep:
Improved mood and cognitive function
Reduced risk of chronic diseases such as heart disease, stroke, obesity, and diabetes
Stronger immune system
Increased creativity and productivity
Better athletic performance
Reduced stress and anxiety
Increased lifespan
If you are not getting enough sleep, here are some tips to help you improve your sleep habits:
Go to bed and wake up at the same time each day, even on weekends.
Create a relaxing bedtime routine.
Make sure your bedroom is dark, quiet, and cool.
Avoid caffeine and alcohol before bed.
Get regular exercise but avoid exercising too close to bedtime.
See a doctor if you have trouble sleeping despite making changes to your sleep habits.
Sleep is a gift, and it is one of the best things we can do for our health and well-being. Our goal in this course is to help you develop habits to make sure you are getting enough sleep so that you can live your best life. We draw upon cutting edge modern science and time-tested ancient Vedic science to create a personalised program to help you achieve this.
PROGRAMME LEADERS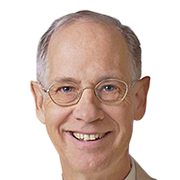 Dr. Keith Wallace
Dr Wallace is a pioneering researcher on the physiology of Consciousness. He trained at UCLA and Harvard University. His initial findings on the Transcendental Meditation technique inspired hundreds of studies on the benefits of meditation and mind-body medicine.
Dr. Wallace helped start the first three Maharishi Ayurveda Clinics in the US in Fairfield, Iowa; Los Angeles; and Washington, DC.
'He is the founding President of Maharishi International University and currently is a trustee of MIU, where he helped establish graduate programs for health professionals in Maharishi Ayurveda and Integrative Medicine. Currently, he is Professor and Chairman of the Department of Physiology and Health at MIU, which has approximately 600 students studying Maharishi Ayurveda at the undergraduate and graduate levels.
Dr Wallace has written several books on Ayurveda and has developed a free 8-lesson online course on Maharishi Ayurveda with Dr Karin Pirc. This course has been taken by some 15,000 people all over the world.
Dr. Wallace travels globally lecturing at major universities on Consciousness-based health programs.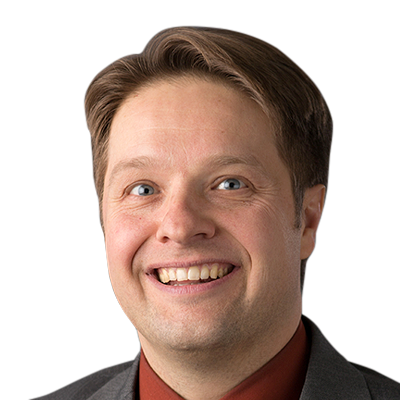 Ted Wallace
Ted Wallace is passionate about helping people sleep better as he knows it is such a powerful foundation for a happy and healthy life.
He is currently an Agile Coach working with Fortune 250 companies. He is a certified ScrumMaster Professional (CSM, CSPO, CSP, CTC) and a registered corporate coach (RCC) with thousands of hours of coaching sessions completed.
He has completed a Master of Science degree in Computer Science and Physiology and is currently working on his PhD in Physiology on Maharishi Vedic Sound Therapy.
He is a behavioural change expert that combines his knowledge on the power of changing habits with his father Keith's knowledge around Ayurveda and the benefits of sleeping better.
He has a passion for using habit change to help drive personal, team, and cultural change and has authored a number of books with his Dad and Step mom: "Total Brain Coaching", "The Coherence Code", "Trouble in Paradise", and "Self Empower".
His talented wife, Danielle, is from the Netherlands. They have three amazing children, Jace, Kyran, and Myka.
What we'll cover together
Lesson 01

The physiology of sleep and how it is essential to our growth of consciousness.

Introduction to Biohacking Aging and the role sleep plays in this.

Biohack of routine & environment.

Personalized Sleep and Dosha Assessments.

Building our first sleep habit.

Creating the structures that will help us maintain our sleep habit.

Lesson 02

The role of Transcendental Meditation and exercise in sleep.

Learnings and "aha" moments from our first week.

Biohack of Exercise, Ayurveda, and Yoga.

Building our next sleep habit.

Lesson 03

The role of circadian rhythms and diet in sleep.

Learnings and "aha" moments from our first week.

Biohack of sunlight.

Biohack of diet and improving your microbiome.

Building our next sleep habit.

Lesson 04

The role of breathing, water, happiness, and spirituality in sleep.

Learnings and "aha" moments from our first week.

Biohack of breathing and water.

Biohack of happiness and spirituality.

Building our last sleep habit.
When:
Sunday Sep 10th / Sunday Sep 17th / Sunday Sep 24th / Sunday Oct 1st
from 9 am to 11 am NZ time
COST:
$395 NZD
Contact Programme Leader:
Email: tedtalktoday@gmail.com
WhatsApp: +1 (641) 781-1969